1
« on: February 12, 2018, 02:55:23 pm »
Gyou'un thinks luck delivered Shin and his men to him but he's wrong, dead wrong! They are there because of Shin. It's no accident. Anyway, I think these guys are stronger than the men that accompany Shin. For the sake of argument, let's assume that they are evenly matched which I seriously doubt coz the men that usually accompany a general can be deemed as elite so they should have the upper hand. Will they fare well? Or will they crumble?
Ch.547 Pg.10
Sorry, but no stroke of luck. It's called Shin-stinc-tual. Gyou'un should know this.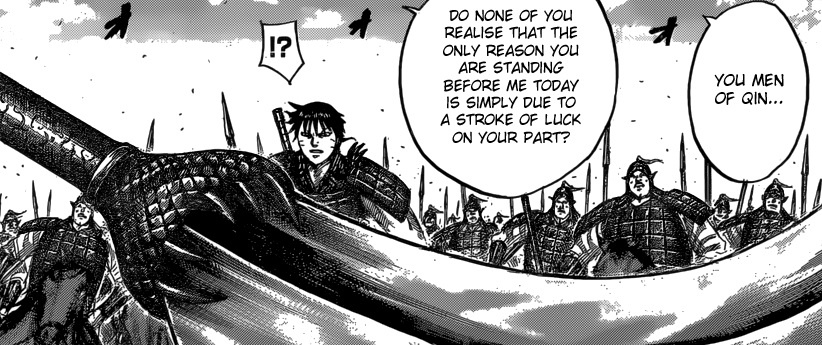 Ch.547 Pg.17
Gyou'un acknowledges that Ou Ki's glaive is more than just a tool.